Kelly Sasuga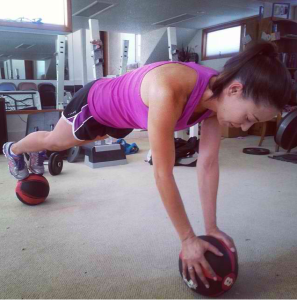 My background in fitness includes being on the dance team, taking dance classes and doing the beam in gymnastics when I was in high school. In college I was on the cheer team where I continued to dance and gymnastics but began to learn how to tumble and stunt and got introduced to weight lifting on a very small scale. I also a did little lap swimming. After college I was on another competitive cheer team where I practiced tumbling a few times a week. I took a few months off from doing much and then I joined a gym and met Nicole in January of 2009.
What I like best about training with Nicole is that she is constantly pushing me to my limits and challenging me. She has me do things that I never thought I could. She is super motivating and makes working out fun. There is no way I could push myself to work out this way alone. She is constantly coming up with new and unique exercises, so it keeps it interesting and challenges my muscles in a different way. Even though I've been training with her for years, I am always sore every week after our sessions. People look at me and think I'm in great shape and they don't understand why I have a trainer but I explain to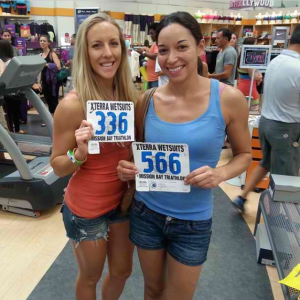 them that I need one to stay healthy, happy and motivated.
Since I've been training with Nicole, I have noticed much better muscle tone in general, better endurance, a much stronger core, better balance, and much better shape in my target areas, like butt and abs. I've felt a big sense of accomplishment every week working hard with her. She kicks my ass every time and I love it!
I did my first triathlon last year and did extremely well because of Nicole's focused training plan. It was so difficult but a fun challenge and a huge accomplishment. I've also gotten some great diet tips from her and other exercises to do when I'm not with her.
I would definitely recommend Nicole to everyone! She is very passionate about what she does which makes her great at it. It's obvious she is well educated in the area and is always well prepared. Her excitement is contagious.
Chris Alkazin: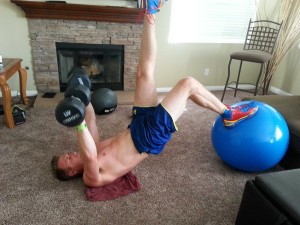 Hello my name is Chris Alkazin and i am 30 years old from San Marcos, CA. My background in fitness is very limited in the sense that I was always uneasy about working out, but I loved to play basketball and football! Needless to say, I connected with Nicole after i ended a 2 year relationship and I wanted to lose 30 lbs as fast as possible! So i was driven and excited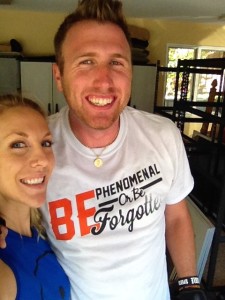 even though the pain was real and the struggle was real! But, I was more motivated than ever! What i love most about platinum personal training is the ability of nicole reaching down and picking me up and telling me i can do it and never to give up!
I continue to train with Nicole because of her dedication to training me and she pushes me to strengthen not only my body, but my mind and spirit! The improvements i have noticed are extreme focus and what we call "beast mode" or more recognized as that extra inch or extra push to reach my goal! Since we started training i have lost a total of 40 lbs and built amazing leg strength! I would absolutely recommend Nicole to many people who are hungry for change and want to push themselves to another level!
I love Nicole for all her hard work and her passion! If i were you, i would look into Platinum Personal Training!!! Thank you Nicole!!!
best regards,
Chris Alkazin
Bonne Bayne:
My name is Bonne Bayne, I am 73 years old. I have known and trained with Nicole Kifer for approximately eight years. When I started training with Nicole I had two previous trainers and while they were nice people I never received the care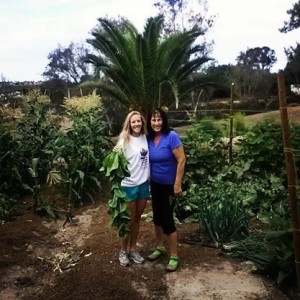 and attention to my personal needs like I have with Nicole. Nicole is a very devoted trainer, she has helped me deal with physical effects of chronic fatigue and in the last four years overcome problems due to diabetes.
One of the results of Nicole's training is the improvement in my balance. I've made great strides in improving my balance with her careful planned program. Other areas we have worked on and improved are weight, muscle tone in arms and core.
Always patient and knowledgable Nicole and her training have been invaluable to me and my physical health.
Ann Bouk:
I began to train with Brittany Schieder in 2013 desiring to improve my strength, balance, and functionality. Having previously injured both shoulders and a recent total knee replacement related to athletic injuries, Brittany had to cautiously adjust programs and sessions to facilitate my goals without additional injuries. She has done so amazingly well, promoting the restoration of my health and assisting me in achieving my fitness goals.
Brittany makes the hard working sessions fun and enjoyable. At the same time she pushes me a step closer to my goals, ever mindful of proper form. Varying workouts keeps my muscles guessing and further growing. Her sense of humor keeps me laughing making the workouts fun while intense. She knows what she is doing and she does it very well. I can recommend her without hesitation to anyone considering training.
Denise Guerrero
For a while all I was doing was sitting on by butt at work, sitting on my butt during my drive home, and sitting on by butt at home. I was eating pretty much whatever I wanted. Most of the food was unhealthy and I wasn't eating any vegetables whatsoever except maybe the lettuce in a hamburger which I sometimes would even take out. I got to the point where I felt tired all of the time and didn't feel like doing anything. Even doing laundry would take it out of me. I tried working out on my own several times but always gave up after about 3-4 weeks. That's when I knew I needed help. I was tired of my own excuses. That's when I decided to contact Nicole. When I started training with Nicole I was 5'3″ and at 29% body fat. I was only able to do 2 push ups and was having trouble even running one mile.
I have learned so much training with Nicole. It seems like every time I meet up with her I learn a new exercise. She makes it fun yet challenging. She pushes me to do my best. After 6 months of training with Nicole I lowered my body fat to 22%. I am now proudly able to do 31 push ups and can run a lot more than before.  I also eat a lot healthier thanks to the personalized diet plan Nicole gave me. I eat at least 2 servings of vegetables per day and control my portions a lot better now. I feel great!
I am definitely going to keep training with Nicole for many years to come and definitely recommend her to anyone who wants to get stronger, leaner and healthier. She's the best!