Name: Anthony Dalo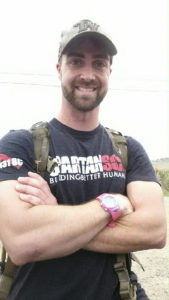 Age: 30
Certifications:
Certified Personal Trainer (American Council on Exercise; Aug 2016)
Rucking Basics Certification (GoRuck University; Aug 2016)
Personal Trainer Certification w/ Honors (San Diego Miramar College; May 2016)
CPR, AED Certification (American Heart Association; Aug 2015)
Races:
Primary:
Spartan Race (4 Sprint, 1 Beast)
GoRuck (5 Light, 1 Tough)
Secondary:
Warrior Dash (2 Races) (First race in Apr 2013)
Survivor (1 Race)
Terrain Race (1 Race [10K])
Battlefrog Series (3 Races)
Bio:
Anthony has been a personal trainer since May 2016, completing San Diego Miramar College's two-semester Personal Trainer certification program with over 160 combined hours to date of Personal, Group, and Adaptive Fitness Training.
Being a San Diego native has shown him the spoiled life of fair weather and good living but that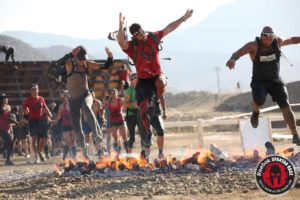 hasn't stopped him from putting himself in very uncomfortable situations. Enlisted in the United States Air Force from 2005 – 2009, as a Firefighter/EMT with two deployments and several solo travels abroad for personal enjoyment. Returned to San Diego, completing his Fire Technology Associate Degree and was selected to join the Veteran's Fire Corp in Colorado through Americorp in 2013 for Wildland Firefighting.
After numerous stressful life occurrences, he decided a change was needed and returned to college in 2015, changed his major, and became a personal trainer. He is currently pursuing an Associate Degree in Exercise and Nutritional Studies, leads Strength & Conditioning sessions for the San Diego Miramar College Ladies Soccer Team, and inspires his own clients to lead a healthier lifestyle.
His hobbies include kicking his own butt, admiring a well-cooked meal, expressing artistic talent with model painting and tabletop gaming, and also going on rants about his travels and life experiences.